Top Notch Contract Cleaning, Consulting, and Other Services
Contract Cleaning
Today many food processors are turning to Hack's FS to completely outsource their sanitation programs to trusted professionals. We provide piece of mind that your 3rd shift is fully managed so your company can allocate resources elsewhere. To reduce work loads and ensure that their program is effective and well-maintained, Hack's has been building top notch cleaning teams for the past 5 years and has the highest skilled sanitors in the industry right here in the Bay Area.  *This service is only available in the San Francisco Greater Bay Area.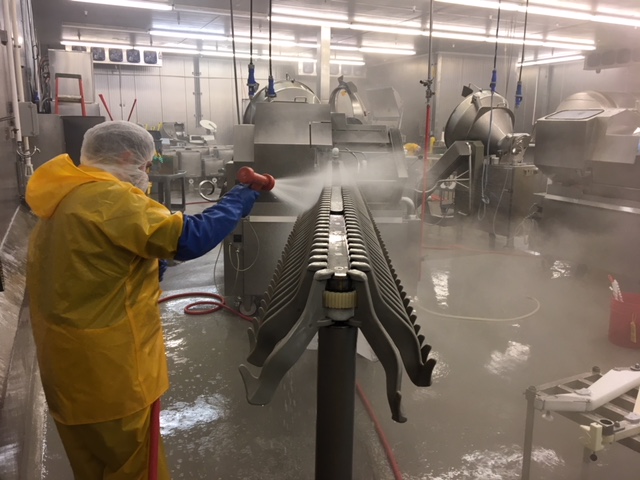 Contract Services Include:
We can design and implement new sanitation programs. We have written numerous Master Sanitation Schedules to encompass the cleaning of your entire facility including warehouses, coolers, refrigeration units and processing areas. The schedule is complete with functioning daily, weekly, monthly and annual tasks that are monitor and verified.
When the time comes to create the master sanitation schedule, Hack's will be at the forefront, carefully inspecting the plant floor and making a schedule for daily, monthly, and semi-annual cleaning as each item requires. After developing any SSOPs needed, we will provide easy to follow forms for pre-op inspections, weekly, monthly and semi-annual cleanings; all designed to make auditing simple and painless.
Preventing, evaluating, and troubleshooting sanitation issues are what we do best. Nobody has the amount of hands on experience working with equipment, tracking down and ridding microbial issues than we do. Whether you want a gap analysis of your facility to assess your current deficiencies or want to evaluate employee cleaning practices, we can get your facility on the right track. If you're looking for a long term partner that will become familiar with details and specific challenges of your facility, we are able to provide the technical expertise you need.
Whether you want to start from scratch or update your existing process we will bring you into compliance with GFSI. Our programs and training meet or exceed requirements for BRC and SQF audits so you can have confidence that experienced food safety professionals are on your side.
Starting a plant or program from scratch can seem like an insurmountable task, but Hack's is here to help you lay the groundwork of an effective sanitation plan from day one. Hack's will provide input on smart sanitary design choices during the planning and construction of the plant. Our evaluations and recommendations in construction and equipment layout can save thousands of dollars in labor, water, and chemicals each month. Hack's will work with equipment representatives during installation, and develop the SSOP's and Master Sanitation Schedule.
With over 20 years of experience in the food safety industry Hack's will instill proper procedure and protocol from day one. We will be on the floor with the team members ensuring that they develop good habits from the start.  Don't let your new processing plant develop poor practices that are difficult to break.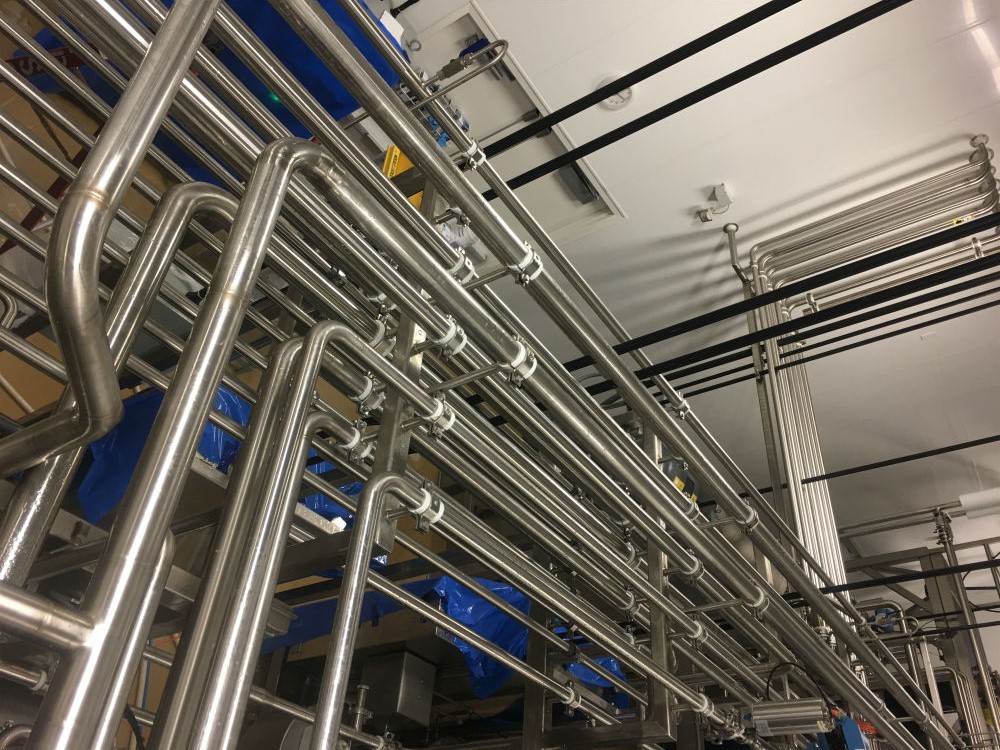 Hack's can audit your cleaning schedules and SOP's to ensure your facility is implementing best practices for current industry standards.  As your plant and business grows, your sanitation program should grow along with it. With GFSI requiring documented training on all sanitation procedures it's important to make sure your program isn't outdated.
From the entry level sanitor all the way up to Corporate Sanitation Manager, Hack's can provide focused, detailed training to make your program run safer and more efficiently. Training will be customized to meet your needs, anything from a 2 hour crash course to a week-long exercise where we walk the plant and demonstrate items learned in the classroom. At the end of the training, your team will understand the importance and benefits of well-crafted sanitation plan and will be better suited to manage chemical safety procedures.