Today many food processors are turning to Hack's FS to completely outsource their sanitation programs to trusted professionals. We provide piece of mind that your 3rd shift is fully managed so your company can allocate resources elsewhere. To reduce work loads and ensure that their program is effective and well-maintained, Hack's has been building top notch cleaning teams for the past 5 years and has the highest skilled sanitors in the industry right here in the Bay Area.  *This service is only available in the San Francisco Greater Bay Area.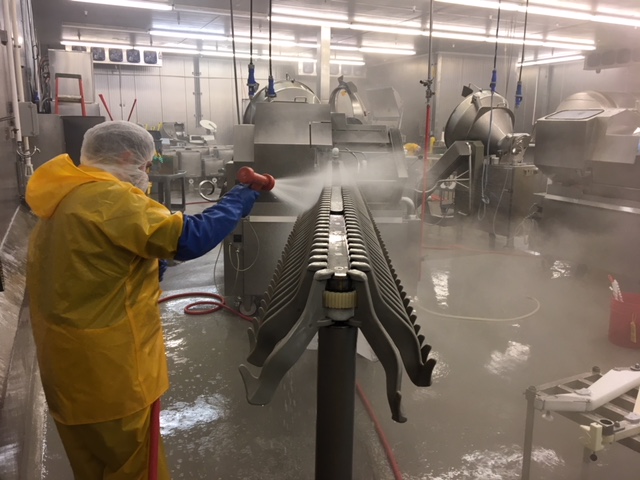 Contract Services Include:
We can design and implement new sanitation programs. We have written numerous Master Sanitation Schedules to encompass the cleaning of your entire facility including warehouses, coolers, refrigeration units and processing areas. The schedule is complete with functioning daily, weekly, monthly and annual tasks that are monitor and verified.
When the time comes to create the master sanitation schedule, Hack's will be at the forefront, carefully inspecting the plant floor and making a schedule for daily, monthly, and semi-annual cleaning as each item requires. After developing any SSOPs needed, we will provide easy to follow forms for pre-op inspections, weekly, monthly and semi-annual cleanings; all designed to make auditing simple and painless.